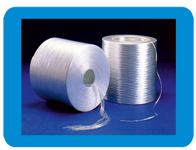 Needle fibers 450, 300 and 225 grams of powder and oil Wicker fibers 400 and 600 grams Rowing Tex fibers 2400 and 1200 Rowing and direct Rowing
Fiber glass can be used in the following instances due to having high elasticity, its especially low weight, resistance to heat shocks, low price & being a nonconductor of electricity.
For example it is used in insulation, electrical, audio & sports industries, for isolating metal pipes in aerospace, car-making industries, wind farms, shipbuilding, military & electronic industries, construction & chemical industries. And it is supplied in several types: Woven , cut & wool.
E-Glass Direct Roving
E-Glass spray up Roving
E-Glass Assembled Roving for thermoplastics
E-Glass Assembled Roving for Pultrasion
Strenght Eglass Roving
High silica fiber glass Roving
E-Glass Assembled Roving for smc
E-Glass Assembled Roving for Chopped strandmat
E-Glass Assembled Roving for filamant winding Woven Rovig
Fiber glass maltiaxial stitched fabric
E-Glass chopped strand mat
C-Glass
S-Glass