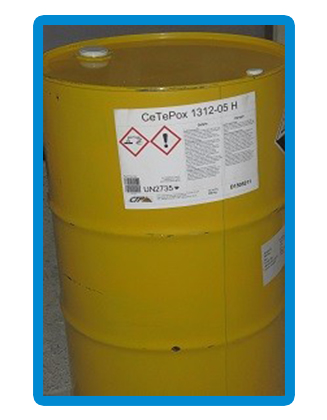 Hardener F205 50% and TETA 10%
Hardener is suitable for epoxy resins. Extensive application of this hardener with low viscosity and laminating, casting of electronic components and flooring of adhesives and tank coatings.
A modified low-viscosity aliphatic amine is used as an epoxy hardener accelerator and causes the epoxy resin to cure rapidly at ambient temperature up to zero ° C at high speeds. Low temperatures, low viscosity, high chemical resistance are other properties of this hardener. Jointmine-h60 can be used in the production of epoxy adhesives, sealants for filling concrete cracks and fast, dry epoxy coatings. The ratio of Jointmine-860 to Epoxy 808 is 20%.
Its formula is from aliphatic polyamine hardeners, which when cured with epoxy resins, causes rapid curing and is suitable for rivets, steel reinforcements, cement sheets, a suitable material for vertical and horizontal structural joints and assembly.